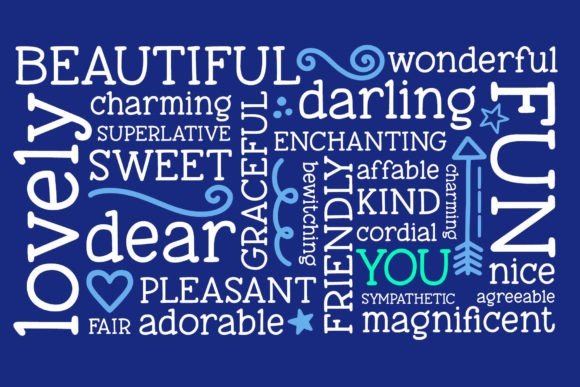 TIPPY TAPPY TYPE FONT SPECIMEN
In my house, we refer to typing with just the index fingers of each hand "tippy tappy typing." I'm not good with my thumbs, so if I have to type on my phone, I prefer to set it down flat and tippy tappy type on it.
Thus, when I decided to draw a font that's typewriter-ish, the name seemed perfect!
This one was all draw by hand, then cleaned up so it will both print and cut well. And to make things even more fun, I drew a set of almost 100 bonus items: doodles, shapes, squiggles, swirls, arrows, and catchwords of "and" and "the". They're included in SVG and EPS formats.
Tippy Tappy Type includes:
– OTF, TTF, and WOFF file formats
– The usual basics: A-Z, a-z, 0-9, and punctuation
– Over 300 extended Latin characters for Western European and some Eastern European language support
– Alternate oldstyle figures
– Approximately 100 bonus vector doodles