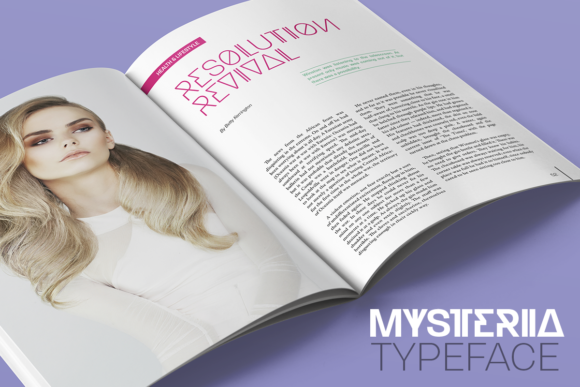 MYSTERIA FONT SPECIMEN
Designed by Juraj Chrastina, Mysteria is a novelty font family. This typeface has two styles and was published by Juraj Chrastina.
Stick out a mile with the Mysteria typeface and catch everyone's eye. Using a mix of its two weights helps to create stunning messages. Mysteria's one-of-a-kind eccentric design of a display face can easily be combined with the matching body text family Gerlach Sans.