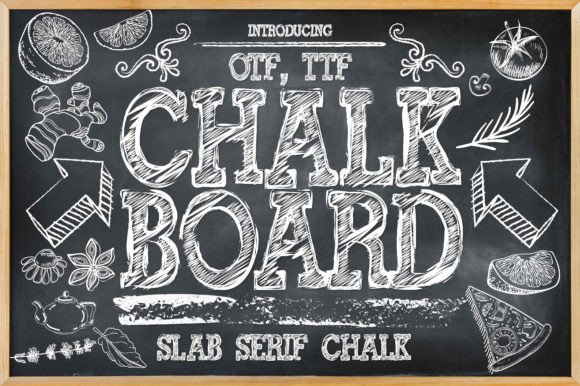 CHALKBOARD FONT SPECIMEN
Chalkboard is a cute font that grabs attention. It is the perfect font for headings!
Although the slab serif aspects that the font has it still can be used in modern and vintage themes. Perfect with the school-related themes, Italian food, vegan stuff, in web design that needs some unique sketchy effect or in the posters, social posts, youtube channels, etc.